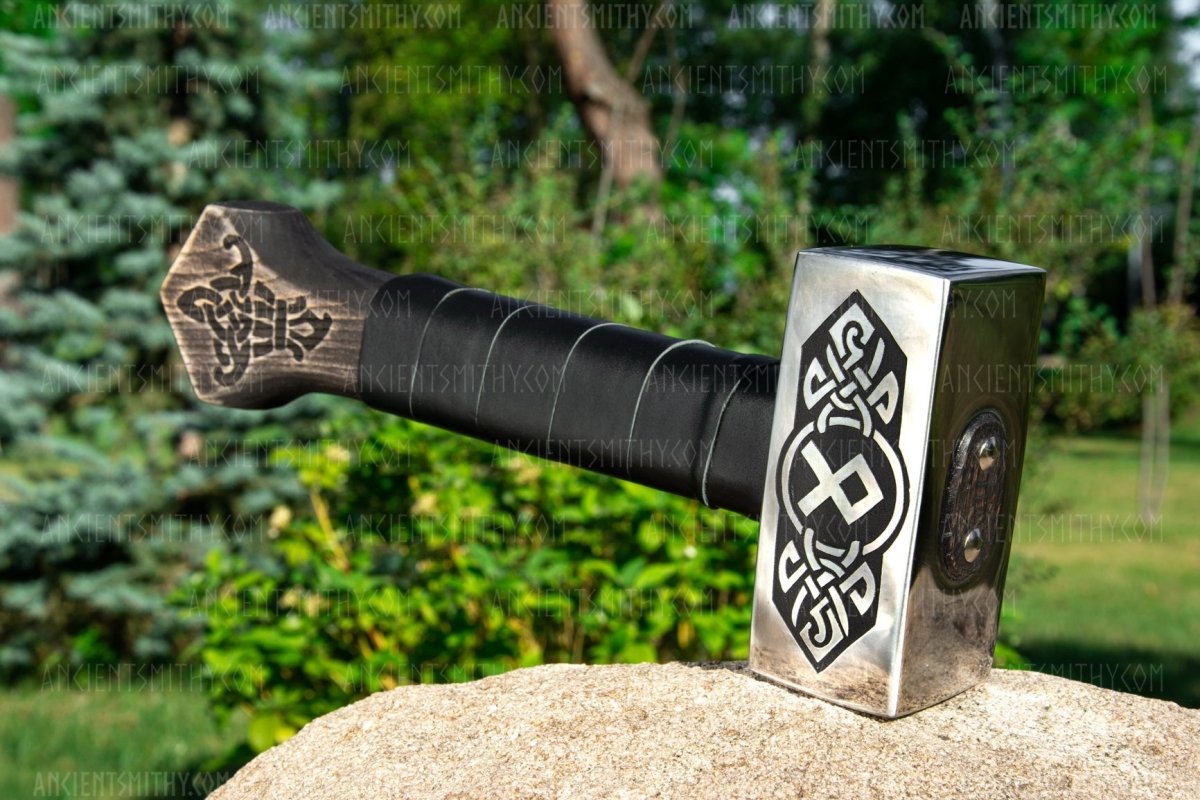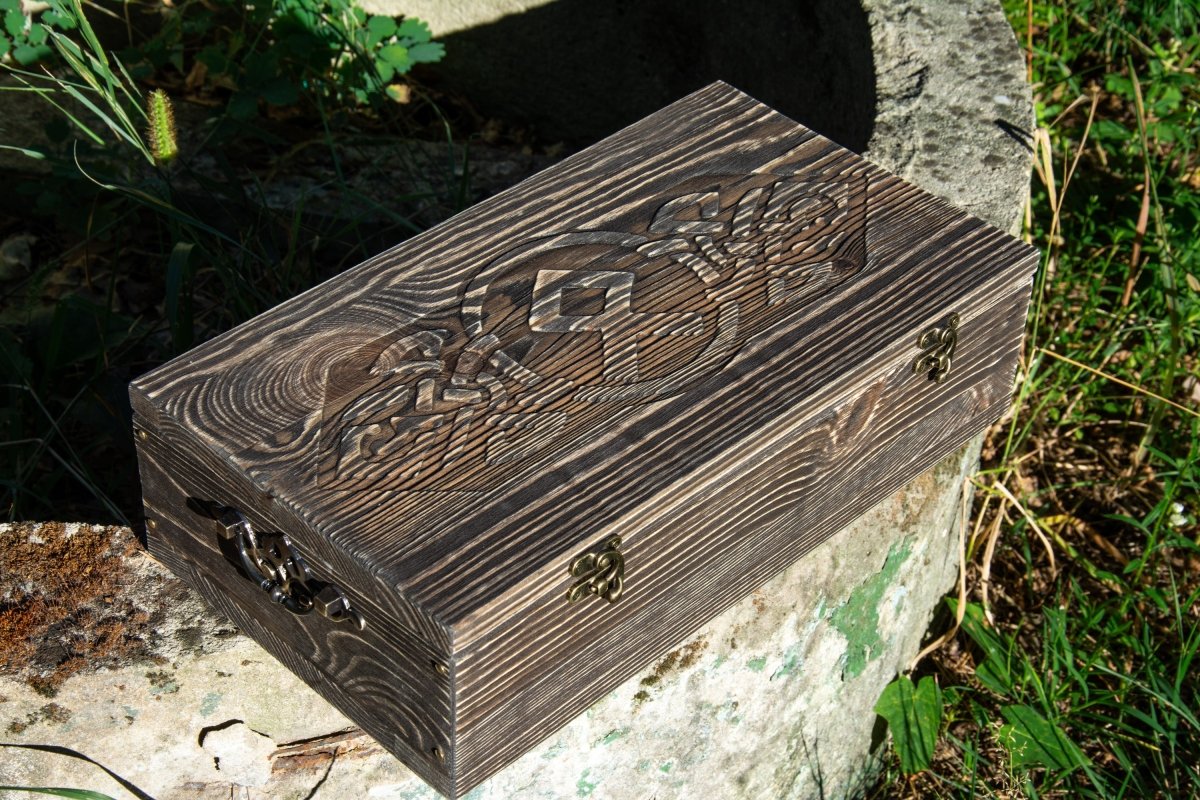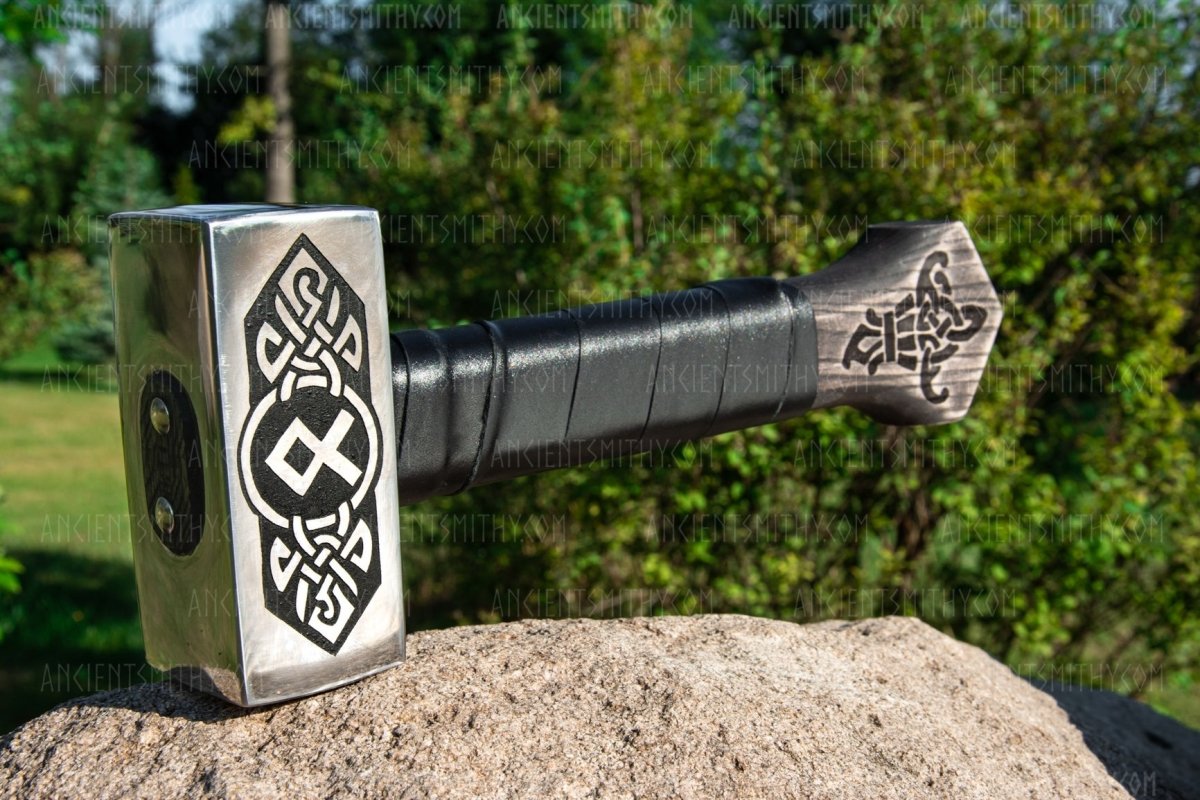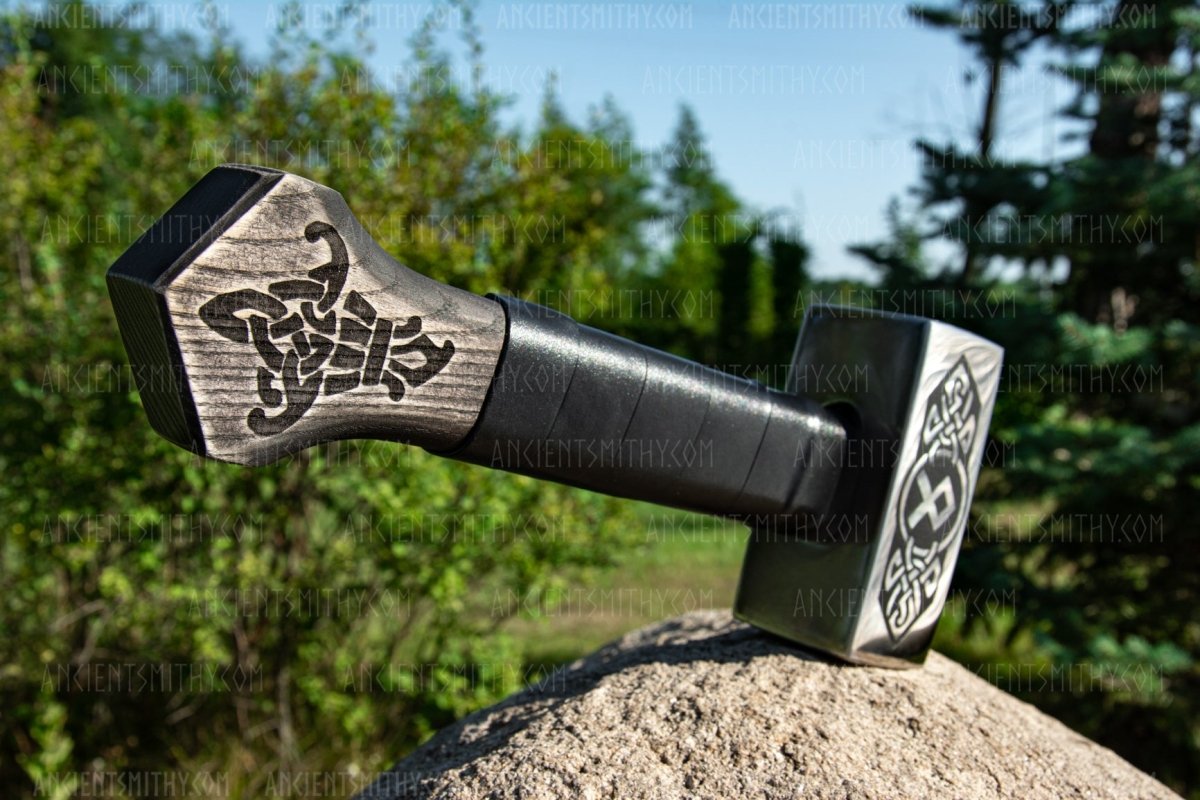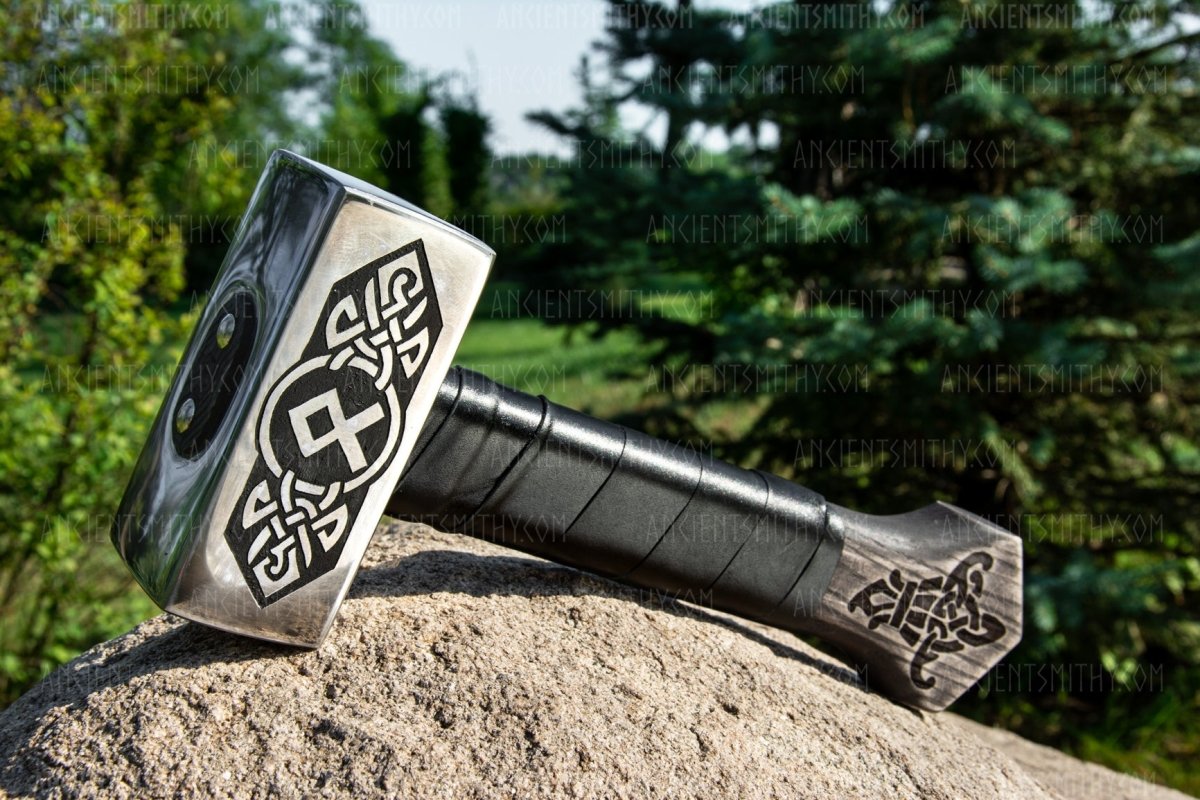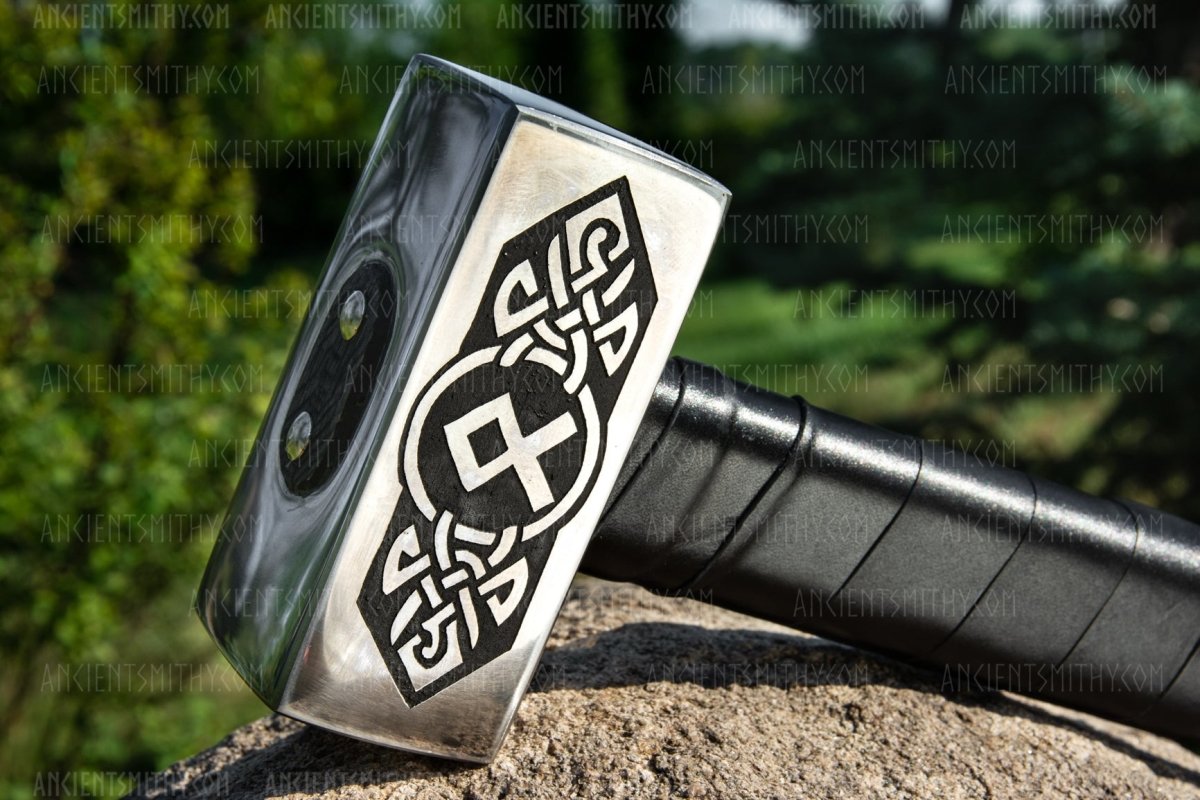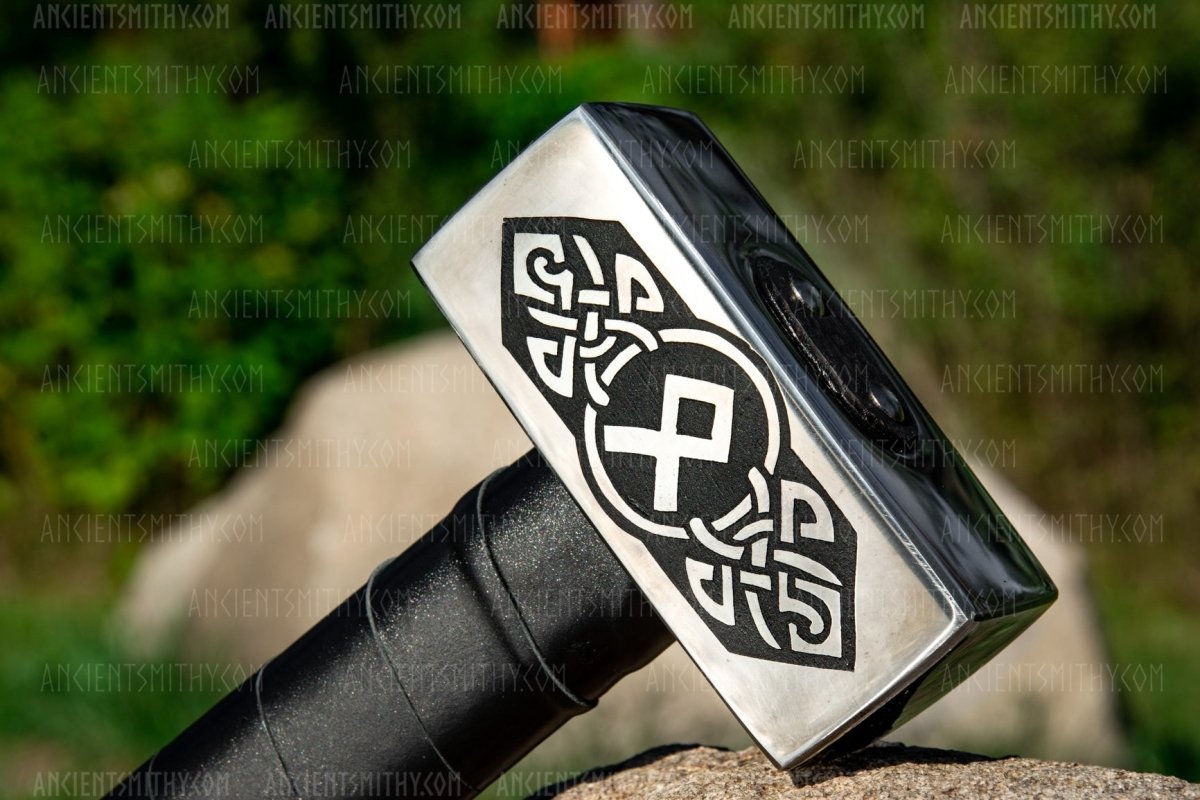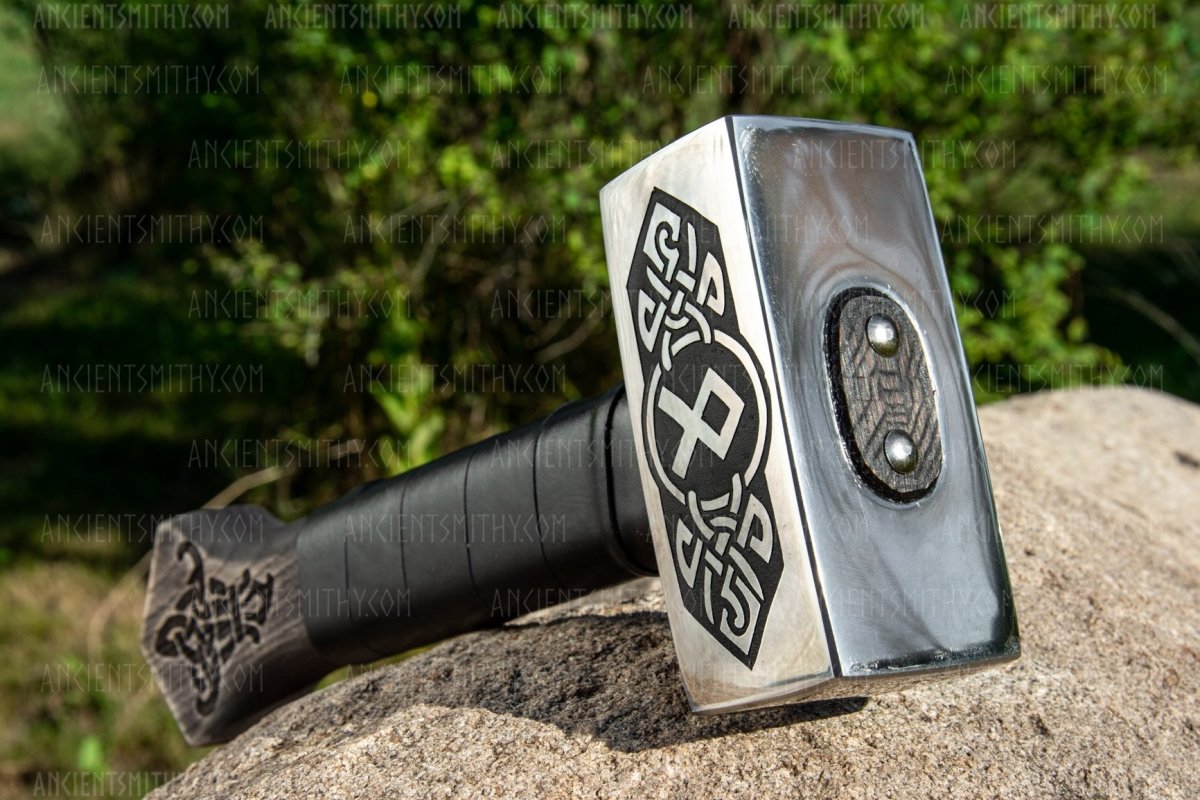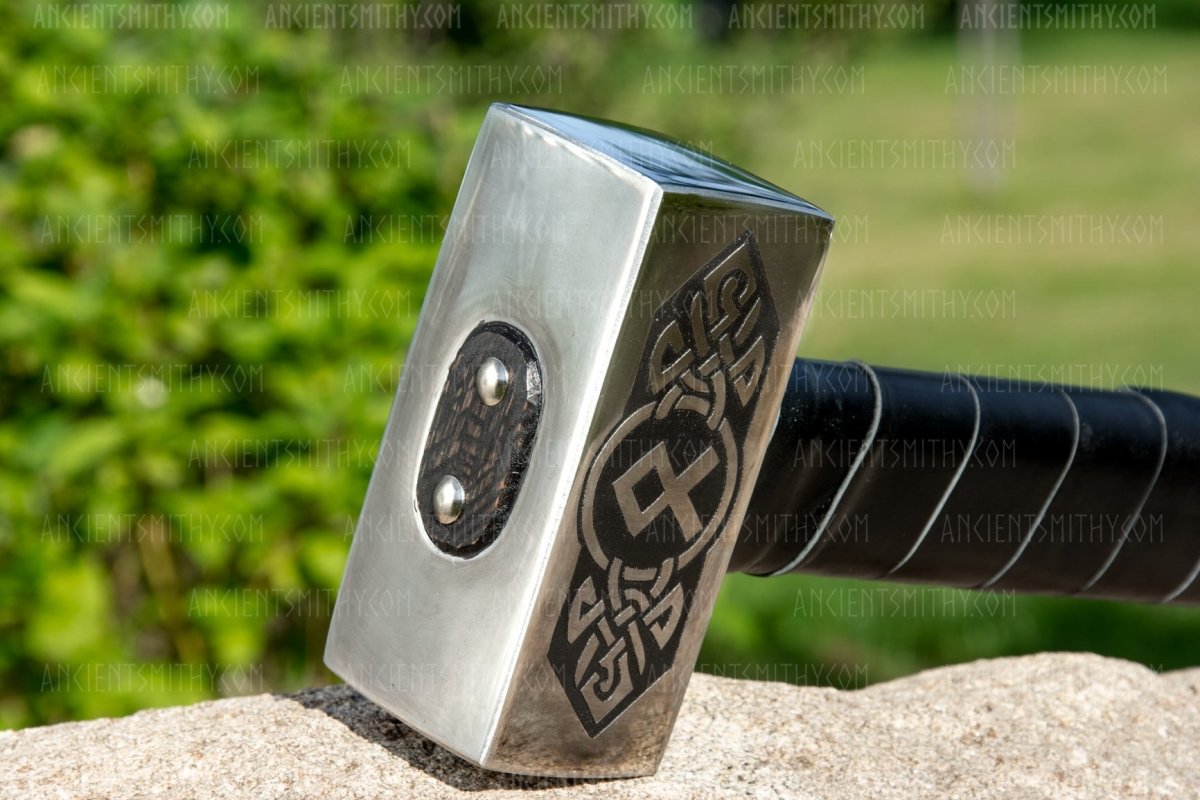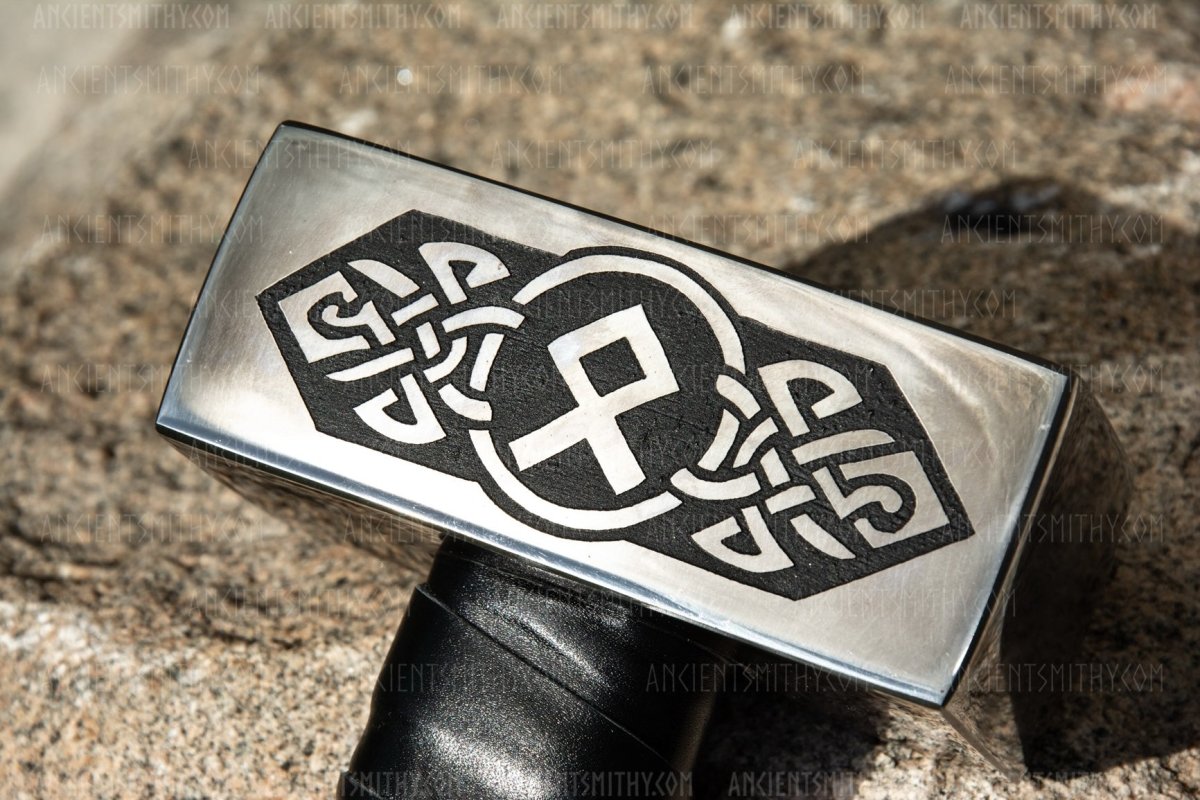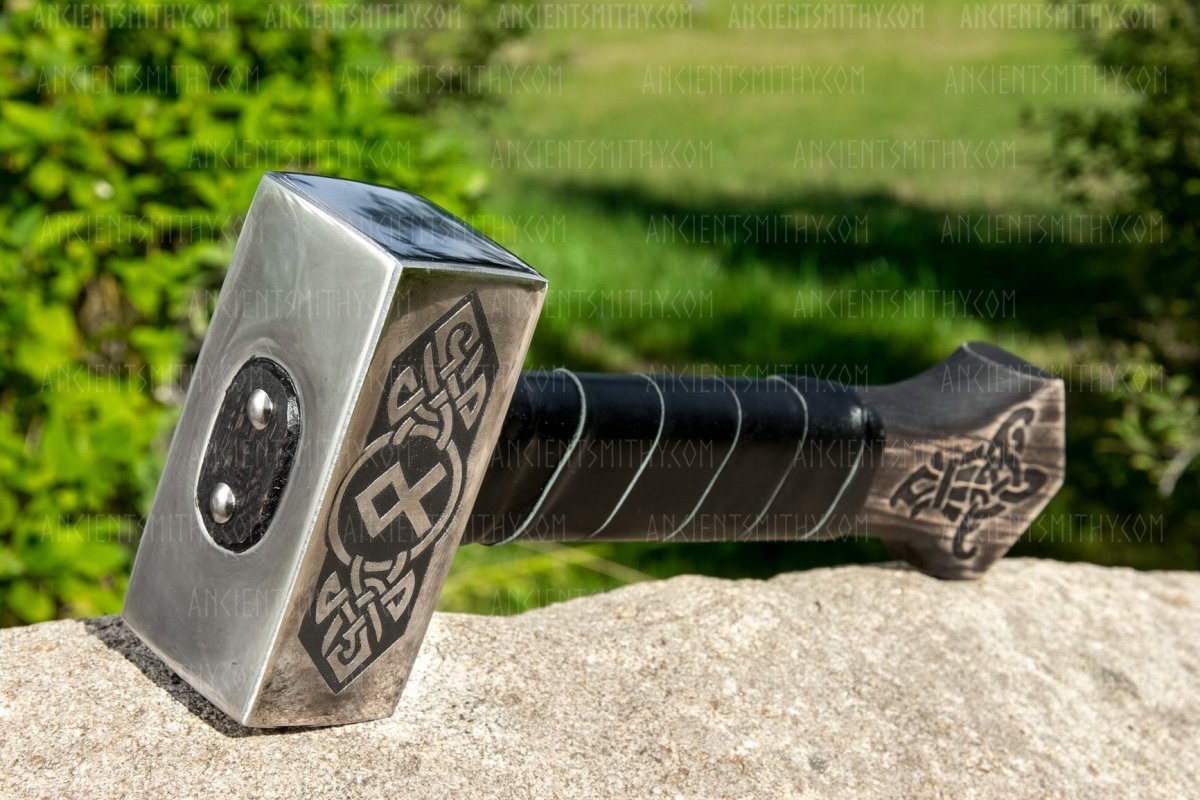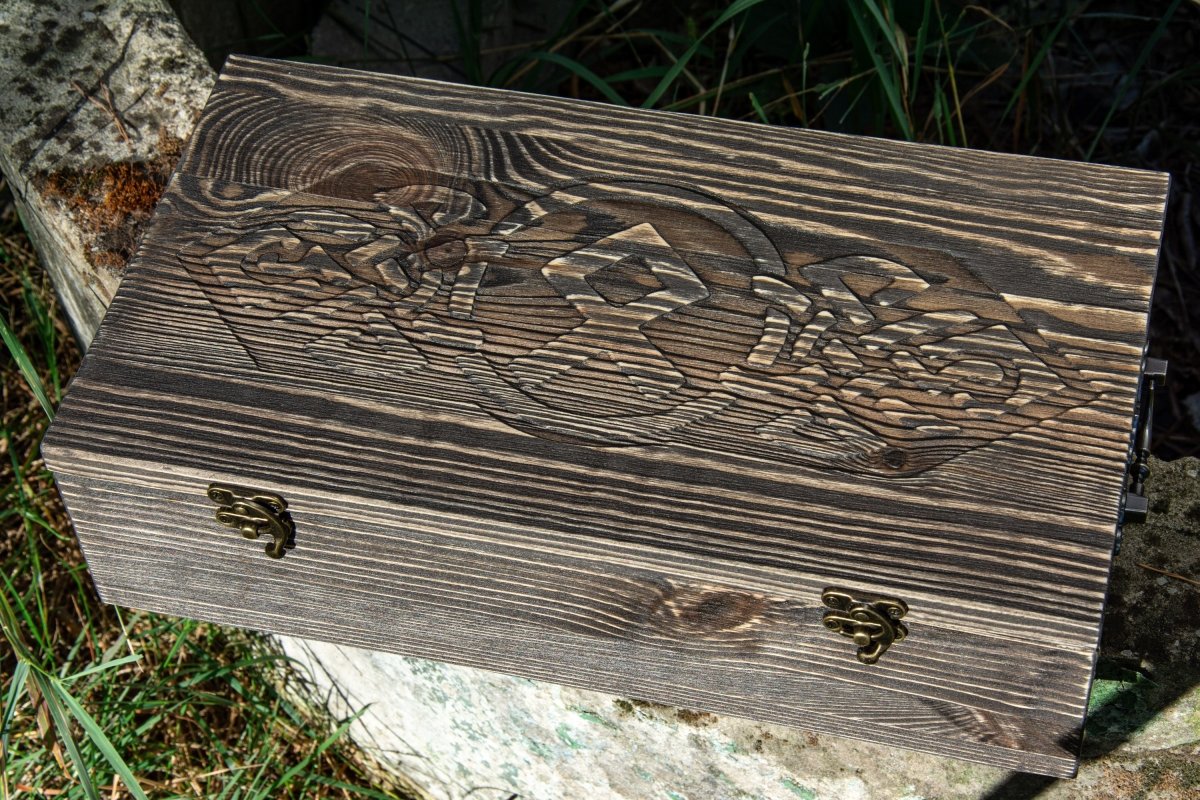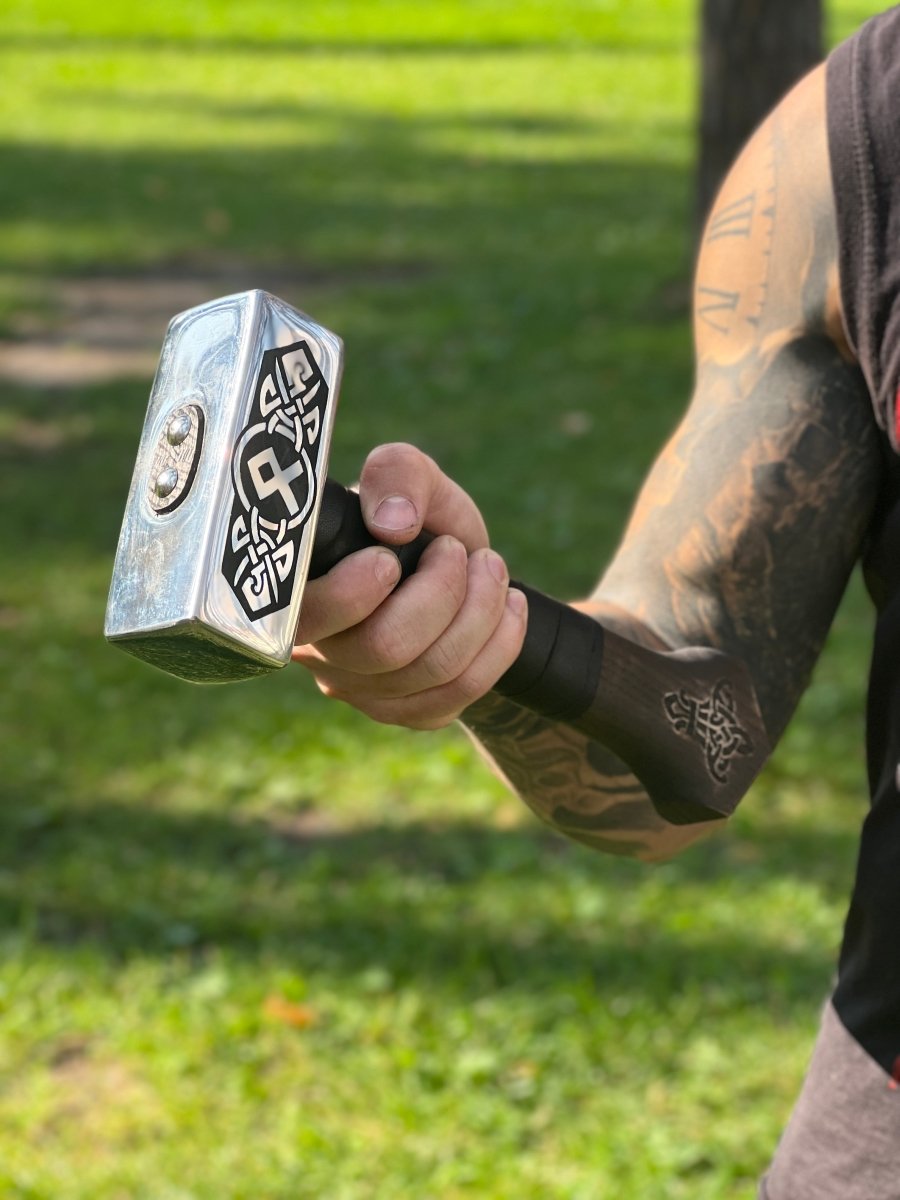 Viking hammer Othala
SKU: 25-val-hammer
$207.00
Regular price
(/)
Viking hammer Othala
Blending Traditions & Craftsmanship: Discover our Viking Hammer Othala, a Nordic hammer inspired by rich cultural symbols, expertly crafted to suit both aficionados and practical users.
Othala Rune's Legacy: Representing inheritance, unity, and a deep connection to family, the Othala Rune embodies tradition and persistence. Our engraving small hammer captures the essence of this ancient symbol, radiating ancestral power and spiritual heritage.
Handmade Excellence: From re-enactment games to bushcraft, this custom handmade hammer gift is both a decorative centerpiece and a functional tool. Gift it to the special men in your life – be it a father, husband, or brother – and witness their joy.
Robust & Authentic: Hand-forged using traditional blacksmith methods, this hammer boasts hardened carbon steel construction. It's more than a tool; it's a testament to timeless craftsmanship.
Hammer Specs & Personalization: Measuring 11.81" in length, with a head size of 4.72x1.5x1.5", and an overall weight of ~4.18lb. Crafted with ashwood and gentle leather. Customize with a personal engraving, and consider the optional wooden box with othala rune engraving for a premium touch.
Technical Details:
Overall Length: 11.81" (300mm)
Hammer head: 4.72x1.5x1.5" (120x40x40mm)
Handle material: ashwood with gently leather
Overall weight: ~4.18lb (1.9kg)
Hardness: Rockwell 50-52(HRC)
The wooden box: optional
Engraving: have standard engraving (we can make your personal engraving on the wooden part of the handle: text, logo)

All steps involved in making this hammer was done solely with care by hand. No CNC, Waterjet or pre-cut blanks were used.

Thanks for checking my listing, hope to see you again soon. Should you have any questions please feel to contact me, I would be delighted to answer your questions.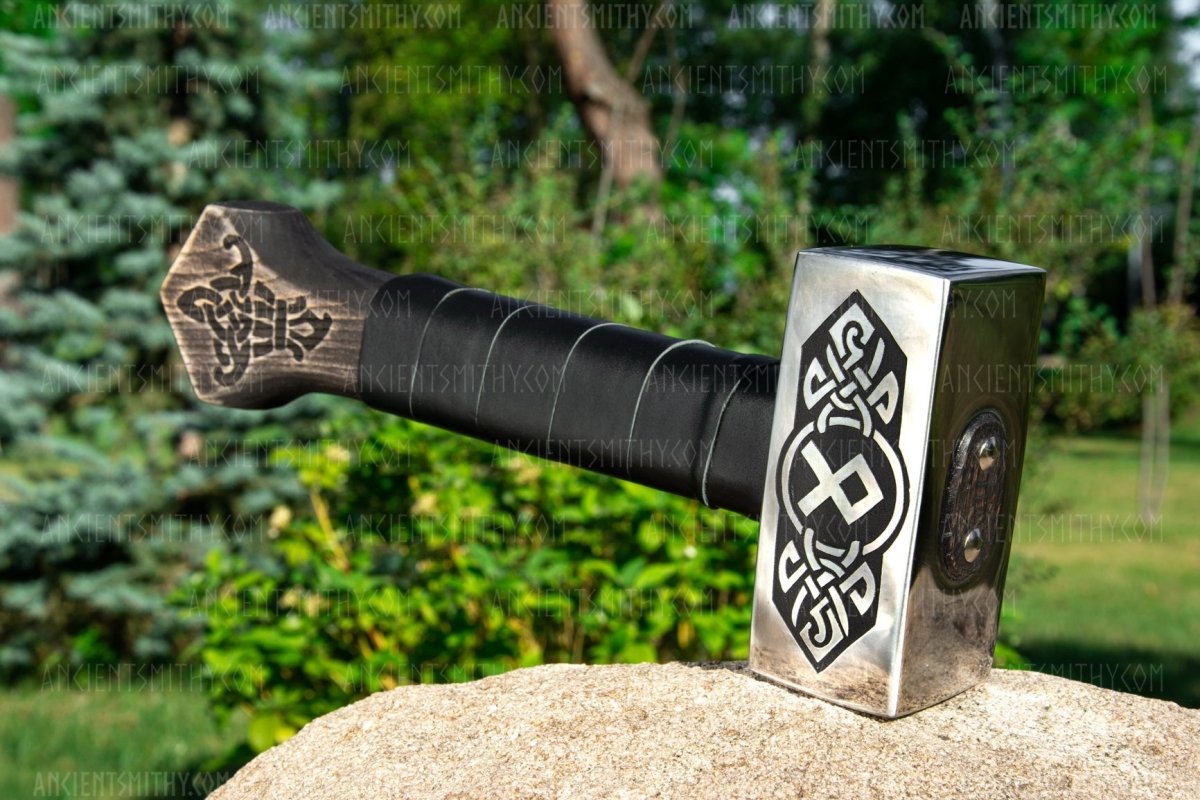 Viking hammer Othala
$207.00
Regular price
Choose options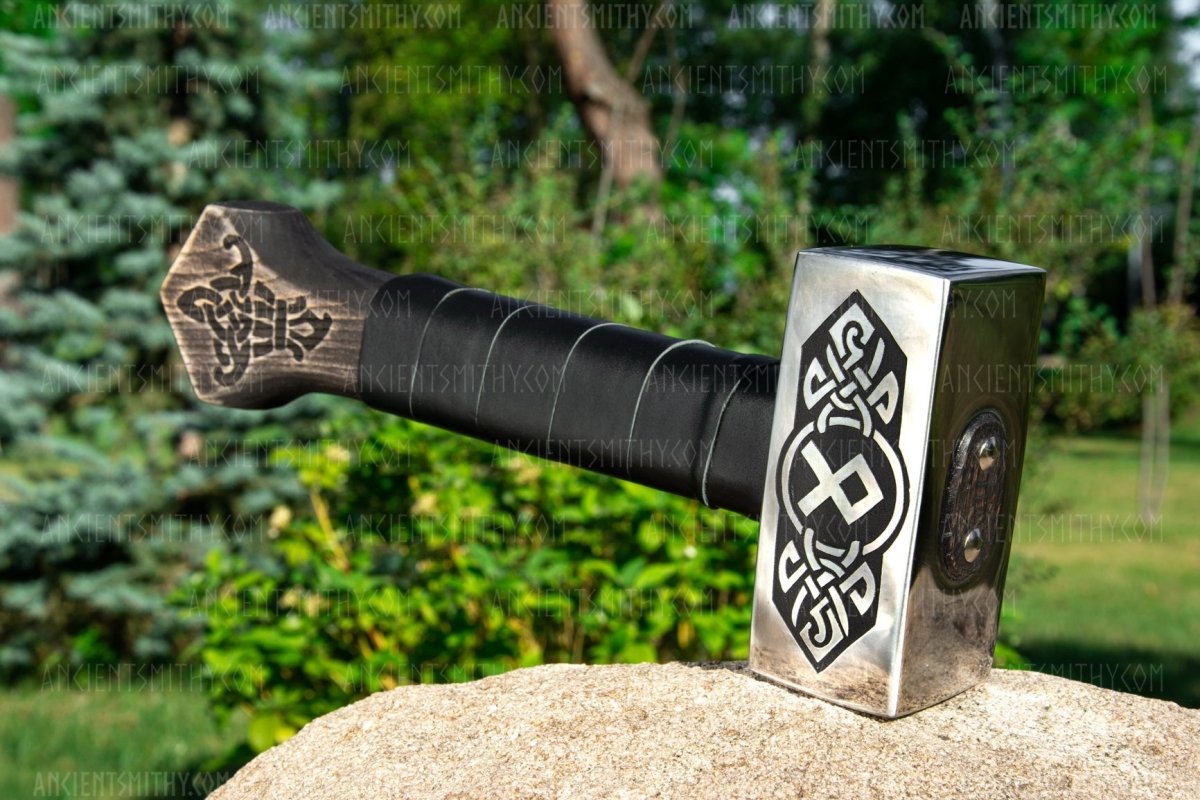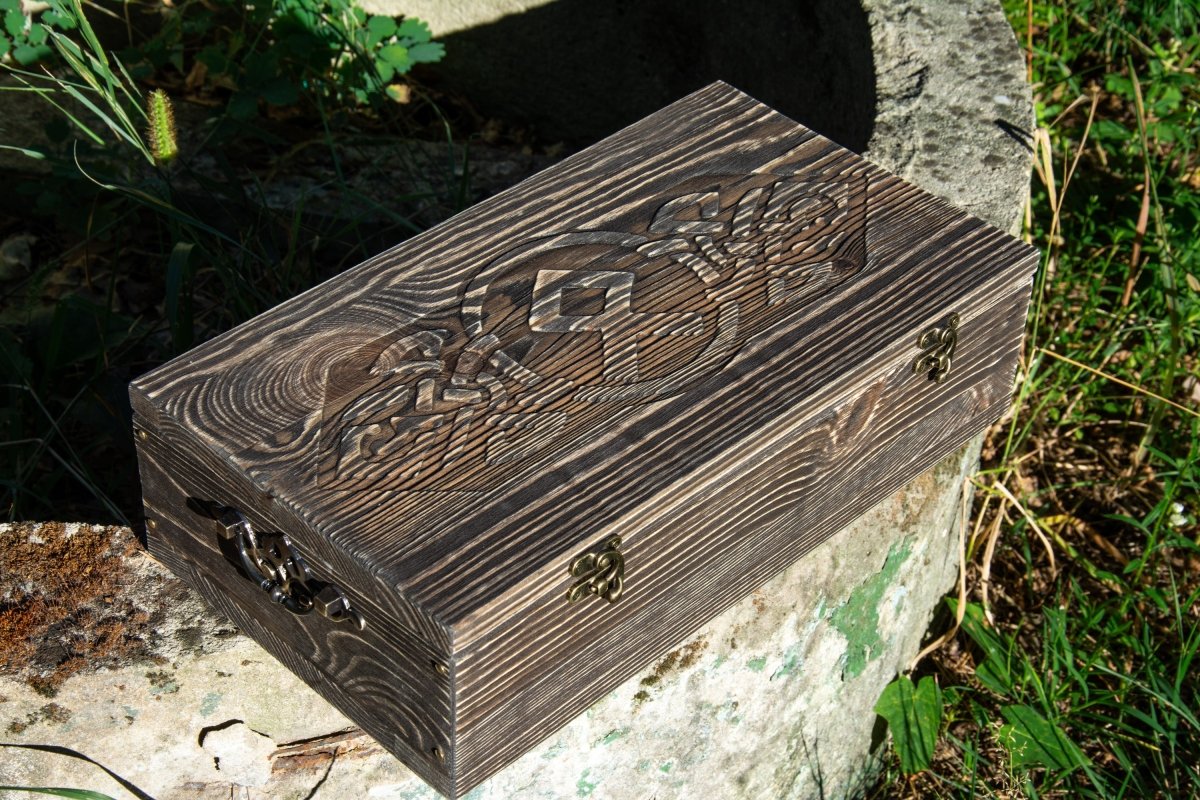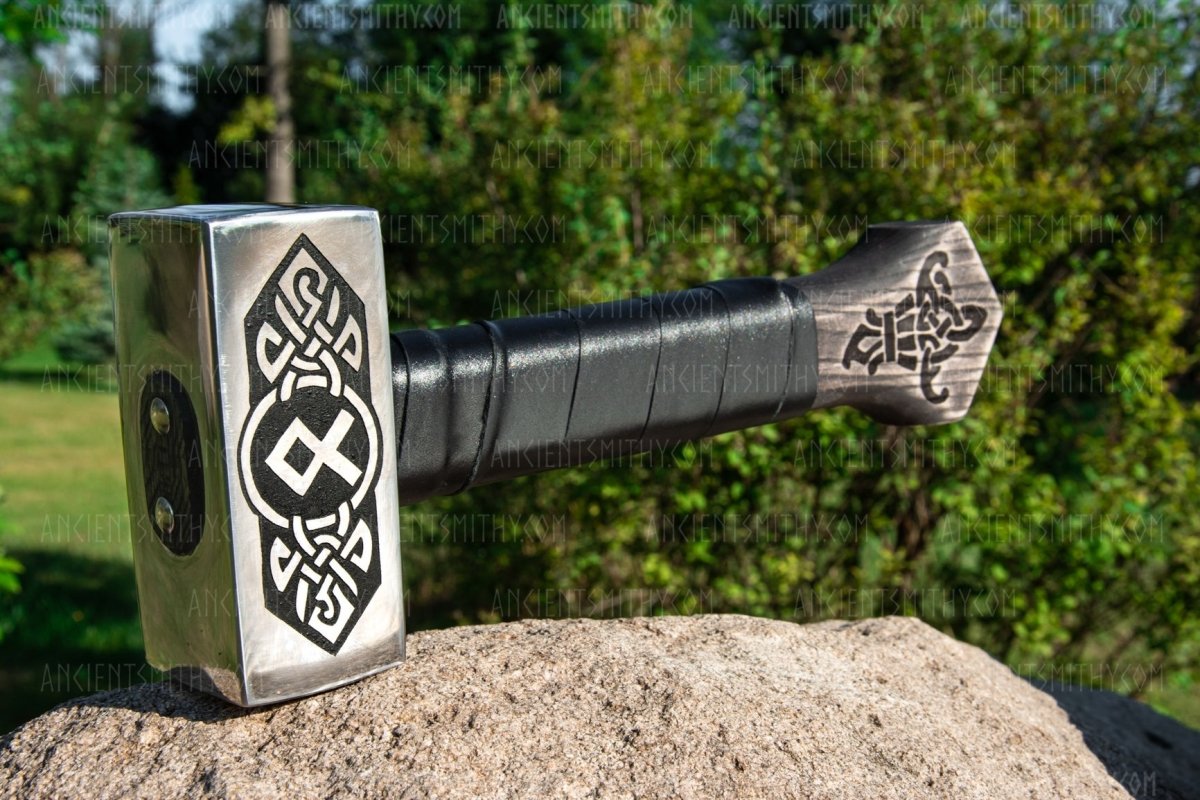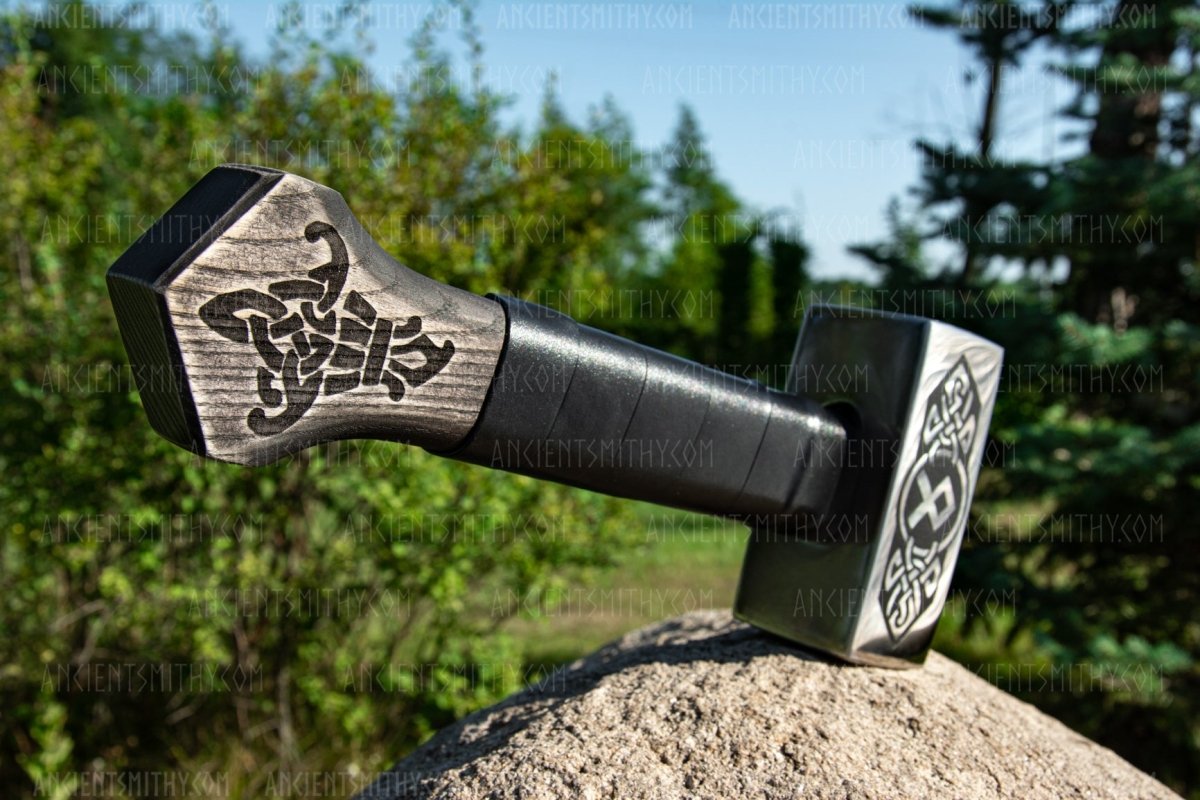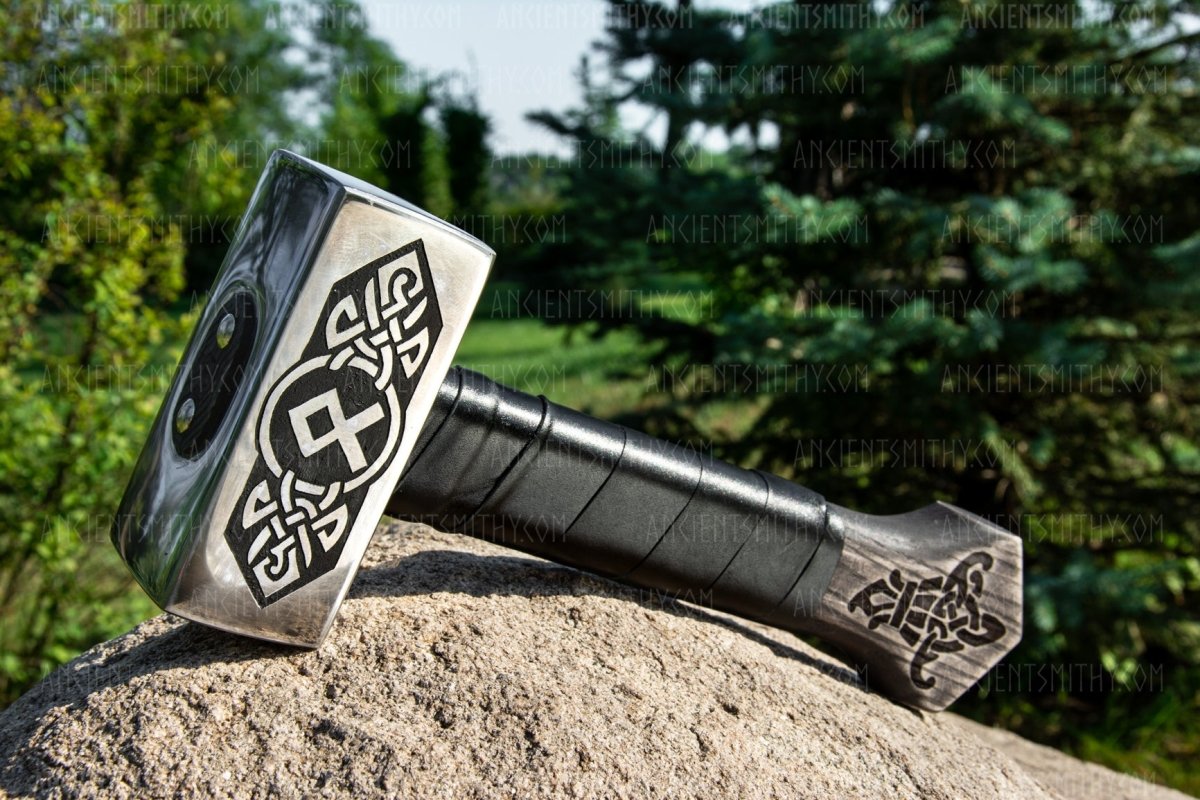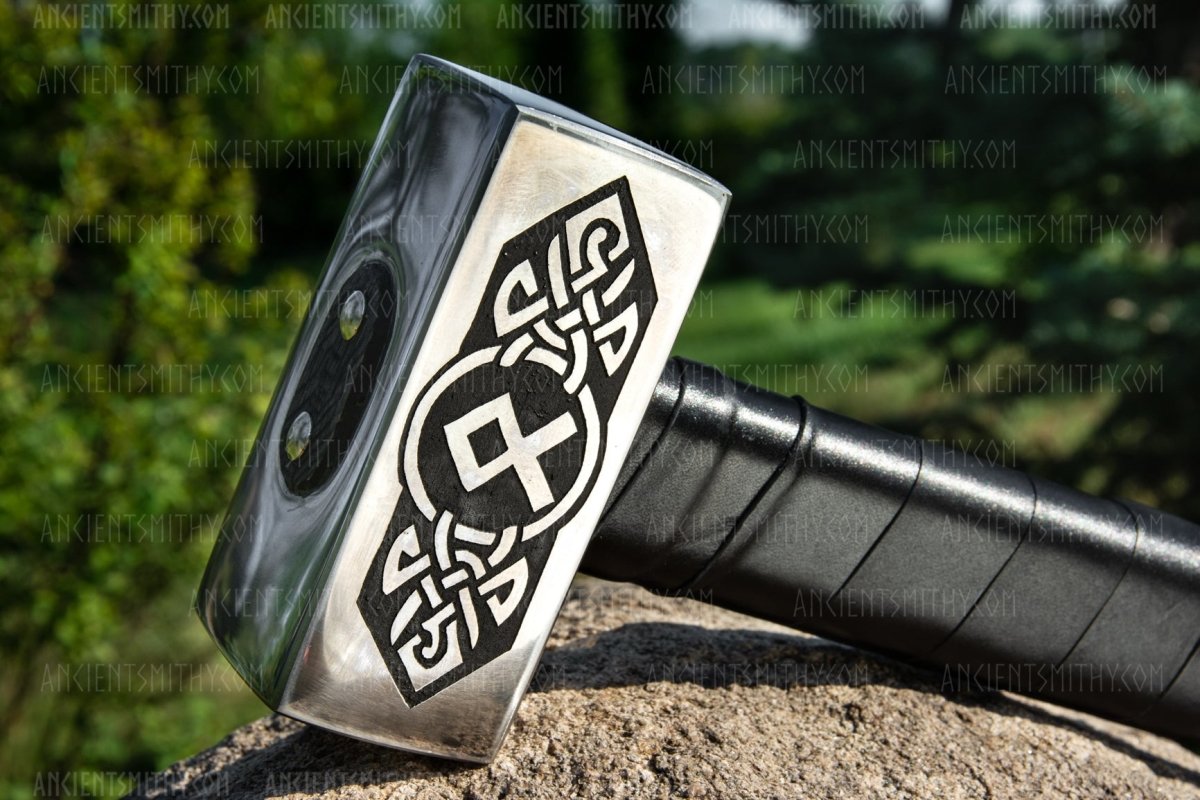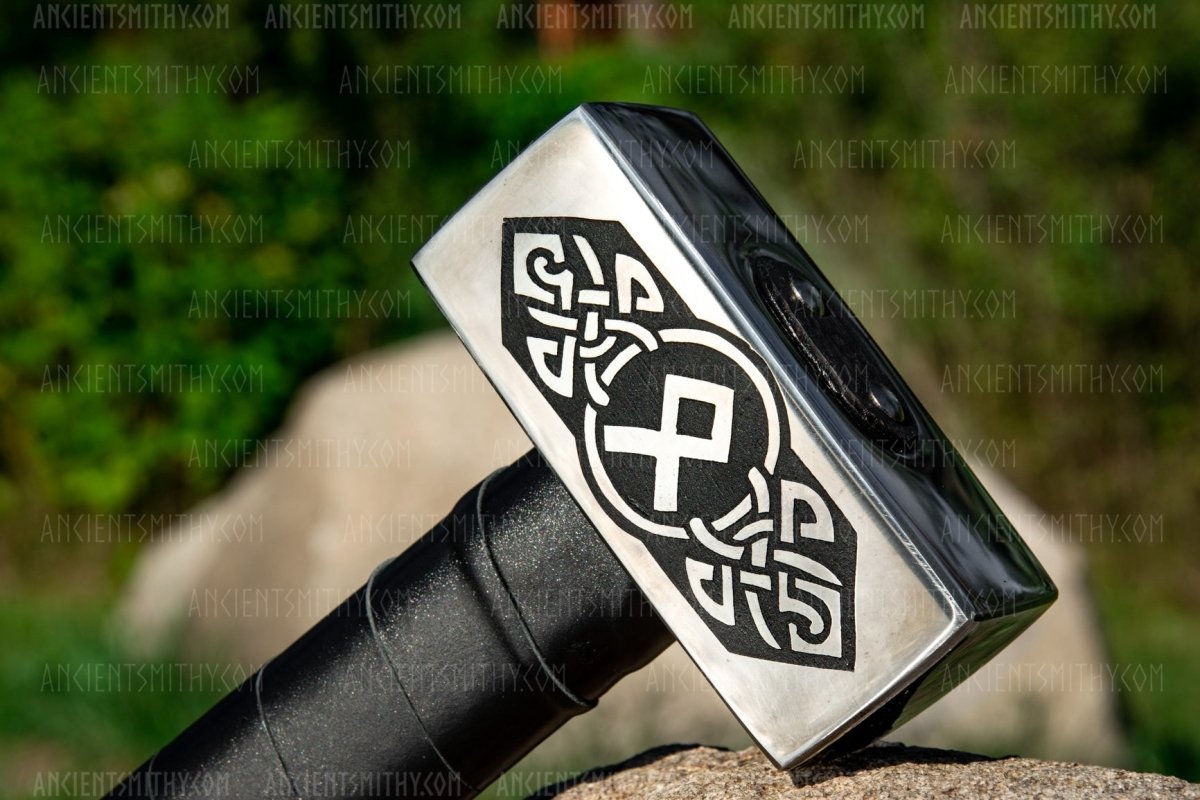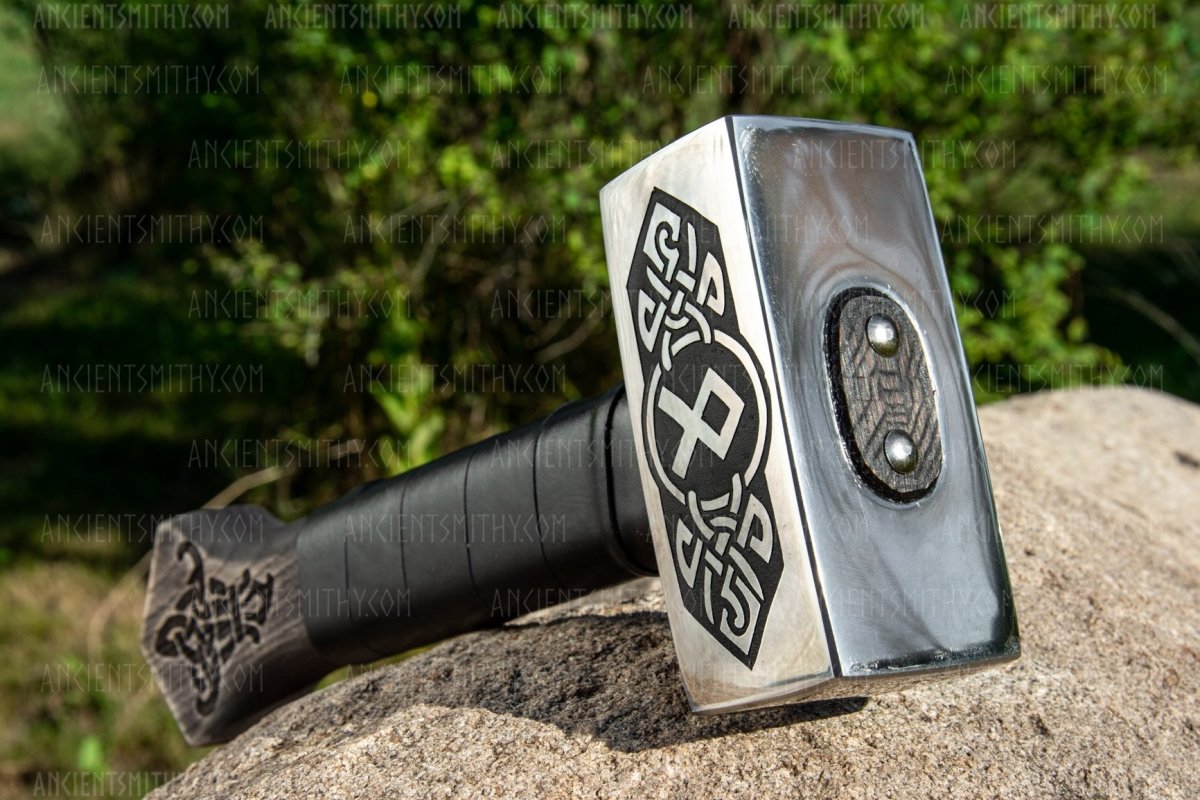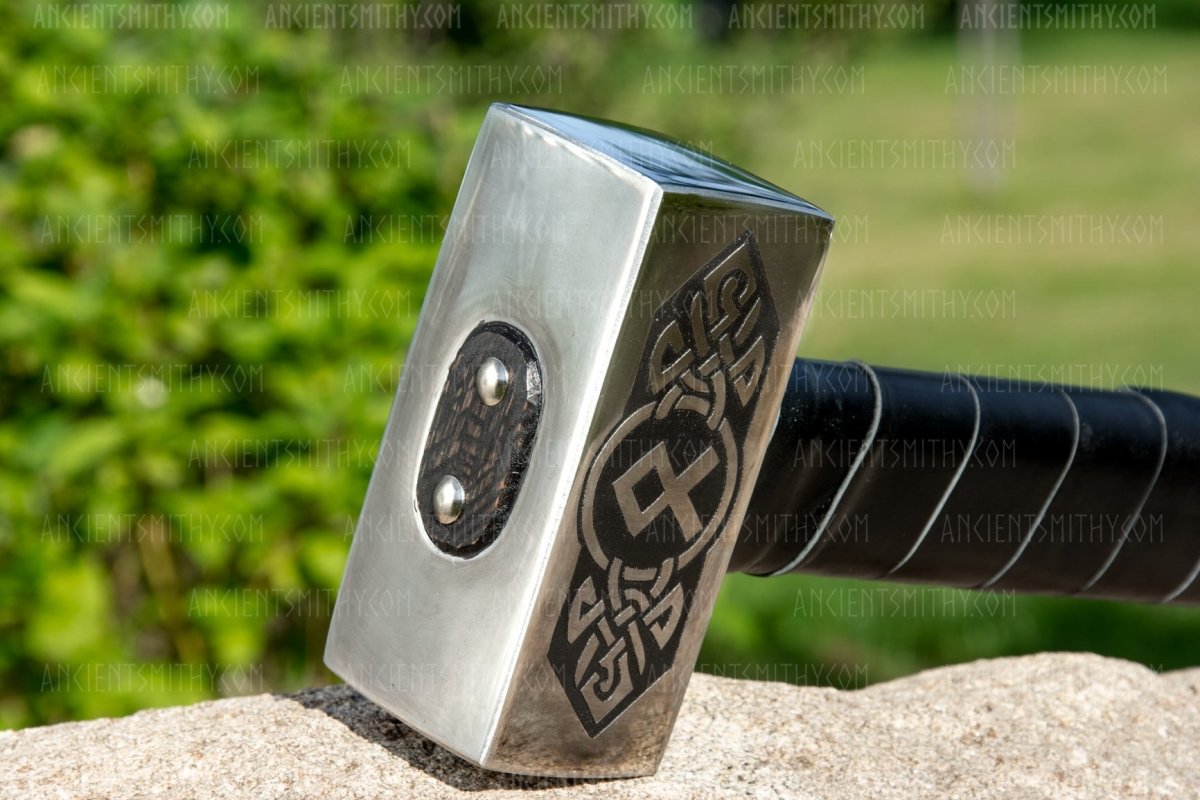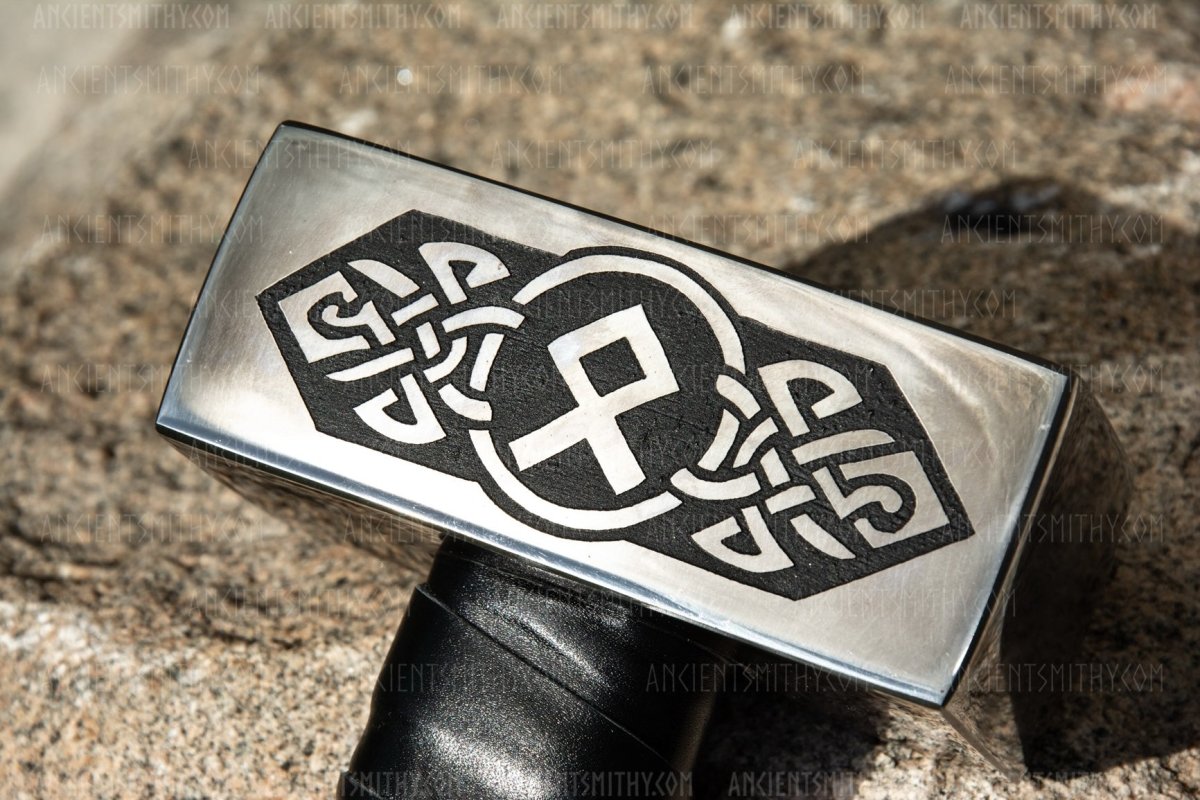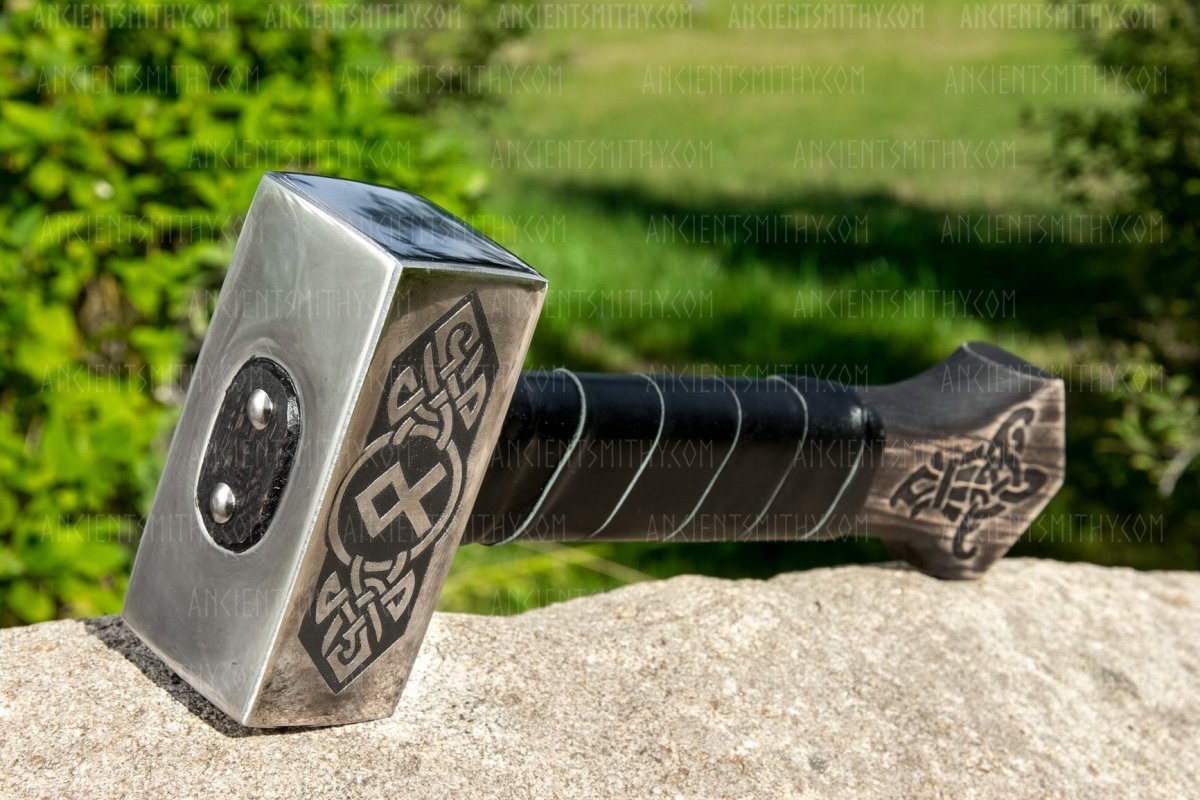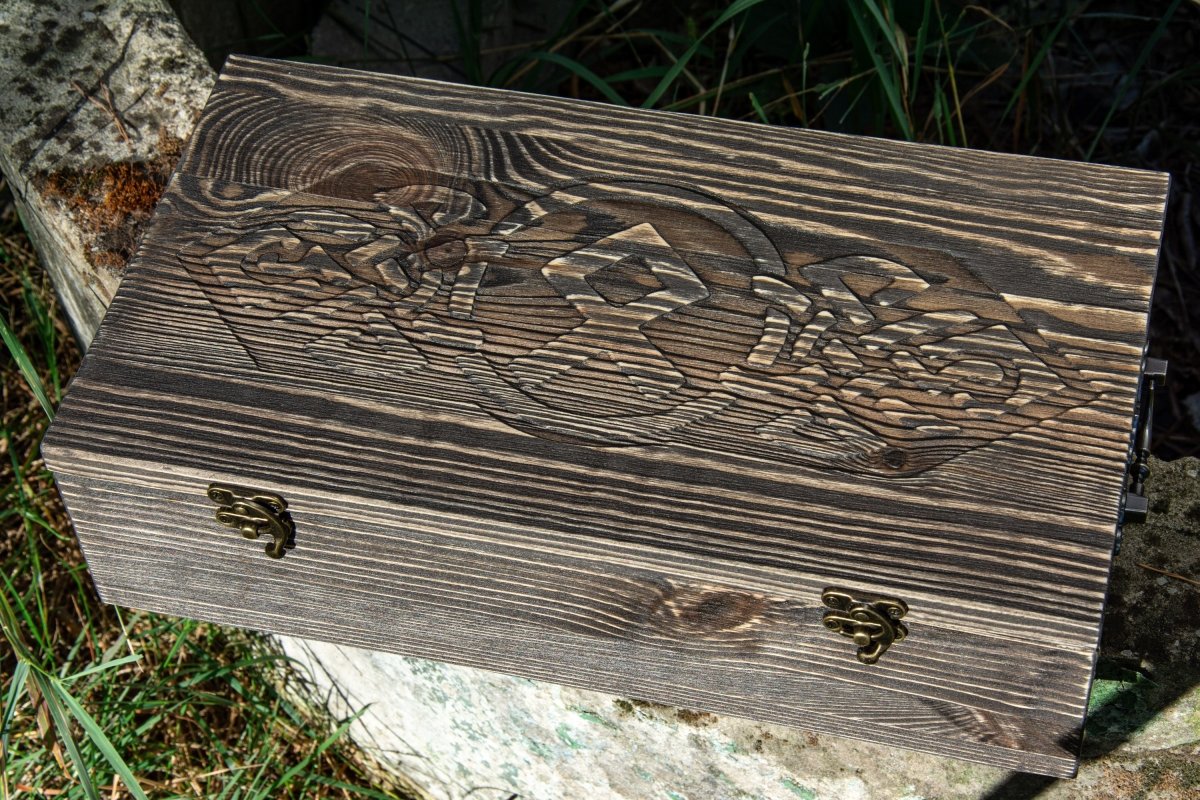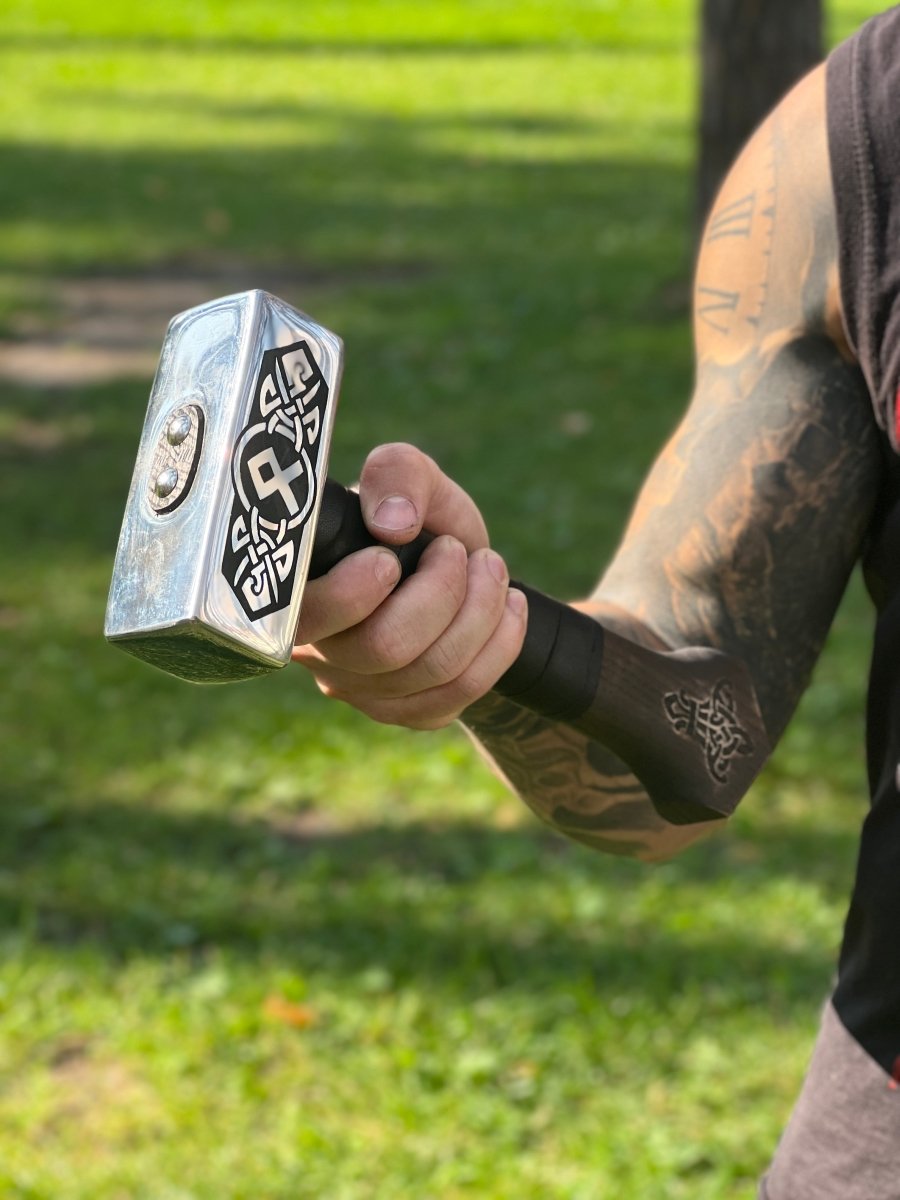 Need help?
Frequently Asked Questions
Yes, we ship all over the world. We send by DHL, Fedex, UPS, USPS and other carriers depends on country.
Shipping costs depends on weight and will be added at checkout. We run discounts and promotions all year, so stay tuned for exclusive deals.
We try to keep all products in stock in our warehouse in Ukraine and USA. The processing time usually take 1-2days. The delivery time depends on where you are. The regular delivery takes 12-21 days. Express delivery takes 5-10 days. Delivery details with tracking number will be provided in your confirmation email.
My team and I are from Ukraine. Our manufacturing facility is based in the western part of Ukraine, in a safe location. It has not been affected by the war, and we continue working. We send parcels from Ukraine and from our warehouse in the US.
By default, you'll get the same product as in the photos. Also, we offer additional engravings(text, logo, images) for an additional fee. Describe what you would like engraved in field: your personalization.
To maintain your hammer's longevity, periodically apply boiled linseed oil to both the handle and the hammerhead. It's natural for wooden handles to break sometimes. However, by oiling and being cautious with the hammer-handle connection, such as avoiding dropping it on its handle, you can prolong its life. Refrain from hitting hard surfaces with the hammer, as metal-on-metal contact can lead to dents and potentially hazardous chipping.

If the hammer's face shows signs of wear over time, you can refresh its appearance using a Trizact belt and a buffer. This will keep it looking neat and polished.